About the Conference
For more than 34 years, Controversies, Problems & Techniques in Surgery has provided its audience a medium where they can hear expert opinions on what constitutes best-practices in surgical techniques and patient care. We are pleased that year-to-year, attendees inform us they have taken away information from the meeting, which has helped them to implement changes in their practices and positively affect patient outcomes.
Intended Audience
This conference has been designed for practicing general and oncology surgeons and other surgical health professionals in evaluating standards of care and new techniques and interventions for surgical conditions of colorectal, breast and endocrine cancer and other topics in surgery.
Conflict of Interest
The "Conflict of Interest Disclosure Policy" of Albert Einstein College of Medicine requires that faculty participating in any CME activity disclose to the audience any relationship(s) with a pharmaceutical or equipment company. Any presenter whose disclosed relationships create a conflict of interest with regard to their contribution to the activity will not be permitted to present.
The Albert Einstein College of Medicine also requires that faculty participating in any CME activity disclose to the audience their discussion of any unlabeled or investigational use of any commercial product or device not yet approved for use in the United States.
For information regarding past symposiums, reissuing CME certificates or any questions please contact us using the information at the bottom of the page.
Links
The Albert Einstein College of Medicine and Montefiore Medical Center's Center for Continuing Medical Education sponsors live symposia, monographs, journal articles, audio tapes, videotapes, CD-ROMs and Internet based medical education activities to aide physicians and other health care professionals.
The primary mission of Montefiore Medical Center is to provide high-quality health care and related services. We serve residents of the Bronx and southern Westchester County and persons referred from throughout the New York metropolitan area and the nation.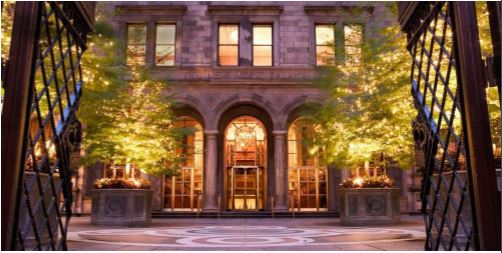 Venue Information

LOTTE NEW YORK PALACE
Lotte New York Palace, New York
301 Park Avenue