Course Directors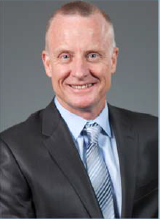 W. SCOTT MELVIN, MD
Professor of Surgery
Vice Chairman for Clinical Affairs
Division Chief, General Surgery
Director, Advanced GI Surgery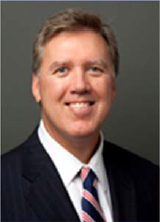 ROBERT MICHLER, MD
Surgeon-in-Chief
Samuel I. Belkin Chair
Professor and Chairman,
Department of Surgery
Professor and Chairman,
Department of Cardiothoracic
& Vascular Surgery
Montefiore Medical Center
Albert Einstein College of
Medicine
New York City

Welcome
LEADERSHIP IN THE ART OF SURGERY
Dear Colleagues,
It is my pleasure to invite you to join us for this year's 35th Annual Controversies, Problems and Techniques in Surgery. New York City is the place to be during this special time of year. For 35 years, this annual surgery symposium has served as a conduit for information and discussion between healthcare professionals and experts on the best practices in surgical techniques and patient care. Year after year, physicians tell us how this meeting has helped them implement changes in their practices.
We are proud and excited to report that our last annual meeting included more than 20 international medical professionals, with 56 New York based and over 25 more representing states across the US. In addition, through our partnership with the American College of Surgeons, a total of over 700 AMA PRA Category 1 Credits™ were awarded to our meeting participants who completed the digital evaluation.
This year's surgical symposium, on December 20-21, 2018, will be held at the The Westin New York at Times Square. Please revisit this website in the Spring for program and registration details.
Thank you for your loyal support of our CME accredited education program. We look forward to working with you for together, we lead the way towards creating better patient outcomes.
Best,
Robert E. Michler, MD
Surgeon-in-Chief
Samuel I. Belkin Chair
Professor and Chairman, Department of Surgery
Professor and Chairman, Department of Cardiothoracic & Vascular Surgery
Montefiore Medical Center
Albert Einstein College of Medicine
New York City