Course Directors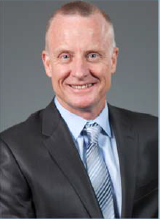 W. SCOTT MELVIN, MD
Professor of Surgery
Vice Chairman for Clinical Affairs
Division Chief, General Surgery
Director, Advanced GI Surgery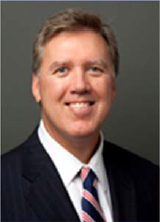 ROBERT MICHLER, MD
Surgeon-in-Chief
Samuel I. Belkin Chair
Professor and Chairman,
Department of Surgery
Professor and Chairman,
Department of Cardiothoracic
& Vascular Surgery
Montefiore Medical Center
Albert Einstein College of
Medicine
New York City

Welcome
LEADERSHIP IN THE ART OF SURGERY
Dear Colleagues,
It is my pleasure to welcome you to join us for this year's 34th Annual Controversies, Problems and Techniques in Surgery. We are thrilled to welcome you to New York City during this special time of year. For the past 34 years, this surgical symposium has served as a conduit for information and discussion between healtcare professionals and experts on the best practices in surgical techniques and patient care. Year after year, physicians tell us how this meeting has helped them implement changes in their practices.
This year's surgical syposium, on December 14-15, will focus on optimal approach to hernia repair, advances in robotic surgery, damage control in laparoscopic surgery and new treatment options in thyroid and parathyroid surgery. A highlight of the program will be our Gliedman Oration presented by Prof. Med Karl-Hermann Fuchs, entitled Management of GERD.
Thank you for your loyal support of our CME accredited education program. We look forward to working with you for together, we lead the way towards creating better patient outcomes.
Best,
Robert E. Michler, MD
Surgeon-in-Chief
Samuel I. Belkin Chair
Professor and Chairman,
Department of Surgery
Professor and Chairman,
Department of Cardiothoracic
& Vascular Surgery
Montefiore Medical Center
Albert Einstein College of
Medicine
New York City